The Gatewood Group is pleased to support Make-A-Wish Missouri®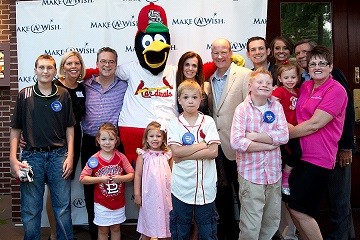 John is a proud founder and sponsor of the Cardinals' Wives for Wishes event benefiting Make-A-Wish Missouri®. This event raises an average of $150,000 for the Make-A-Wish Foundation each year.
John Gatewood and his team proudly support ALS Association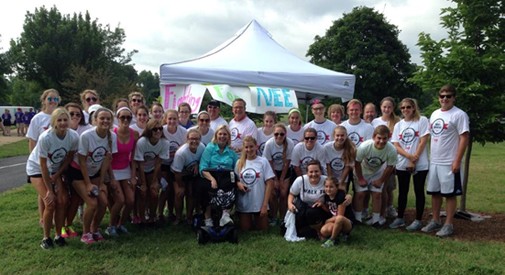 John's wife, Annie Gatewood (pictured in the middle), was diagnosed with ALS in 2013. John's daughter, Sophie Gatewood, organized a team of over 50 individuals to participate in the 2014 ALS Association Walk® in honor of her mother.
John Gatewood and his team are on a MISSION to help people become & remain financially self-reliant.
John's MESSAGE to clients is...
Forego consumption (Live within your income)

Save money

Pay down debt

Never be under-insured

Invest wisely
Ask Yourself...
How do I know if I am getting ahead?

Will I be able to retire without worrying about outliving my assets?

If I die or become disabled, will my family and business be okay?

What plans have I made to transition the business to my children, my employees, or an outside buyer?

Am I in the right investment strategy?
These are questions that potential clients frequently ask John Gatewood, a Wealth Management Advisor with Northwestern Mutual since 1981.
Are you like most of John Gatewood´s clients, business owners and professionals, wondering whether you will ever have enough time to plan your future?  Your success has come at a price—time, too busy to plan your future.  If you spend more time planning your vacation than you do your financial security, you are not alone.
Plan Now for Your Future
Financial success doesn't happen by chance. It has much more to do with choice. Transforming aspirations into actuality takes acumen, hard work, discipline and strategic financial planning.
Please visit John's website to see how he and his team can help you.